People often weigh the pros and cons of staying at home versus moving to an assisted living community in their older years. Even though living out your later years at home is often the initial preference, an assisted living community has surprising benefits that may change your mind.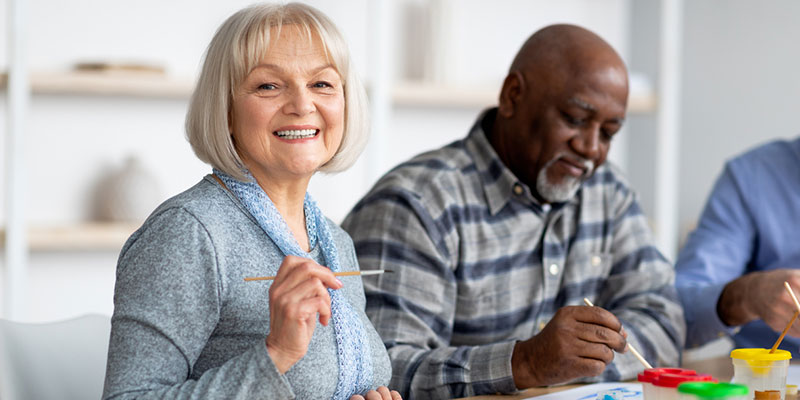 Better Chances to Meet People. We have a lively community where people talk to each other every day. Some seniors might feel lonely at home, but there are always chances to meet new people, join a group activity, or just share a meal with a neighbor.
Support for Individual Patients. Clinical assistance at an assisted living community is based on what each resident needs. Our trained staff can monitor specific health conditions and ensure residents receive their medications.
Natural Beauty and Health. At Vienna Village Assisted Living, we focus on people's entire well-being. The gardens, walking paths, and bird feeders invite our residents to spend time outside to connect with nature.
Security and Safety. The safety of our assisted living community residents is a top priority. We have emergency medical systems and other features that ensure help is always nearby.
Freedom That Comes With a Backup Plan. Although the word "assisted living" might make you think of being dependent, that is not the case. Residents are urged to live as independently as they want, but they can always get help if needed.
An assisted living community like ours has benefits that go beyond the obvious. If you or someone you care about is thinking about choices for senior living, it is worth looking into the surprising benefits that such a community can offer. Contact us to learn more about our services.