Our Difference
We are family owned and operated assisted living community and have been serving seniors in our area since 1965. Our owners, Jim and Ann Lowe as well as their daughter and son-in-law, Heather and Chris Parker, are committed to providing the best possible care. We believe that our resident's best mental and physical well-being will be achieved through proper nutrition, accurate medication administration and ample opportunities for social activity. In many ways, our residents become part of our family.
Providing unparalleled care to our residents since 1965!
Throughout the years, we have had the privilege of caring for generations of families.
Vienna Village, an assisted living community in the Winston‑Salem, North Carolina area, is a locally owned and operated family business. It was started in 1965 by Lelia Lowe and her two sisters. Lelia Lowe was an entrepreneur and a visionary of that time and recognized a need in the community for a home-like setting where seniors could live happy, contented lives while receiving excellent care and support.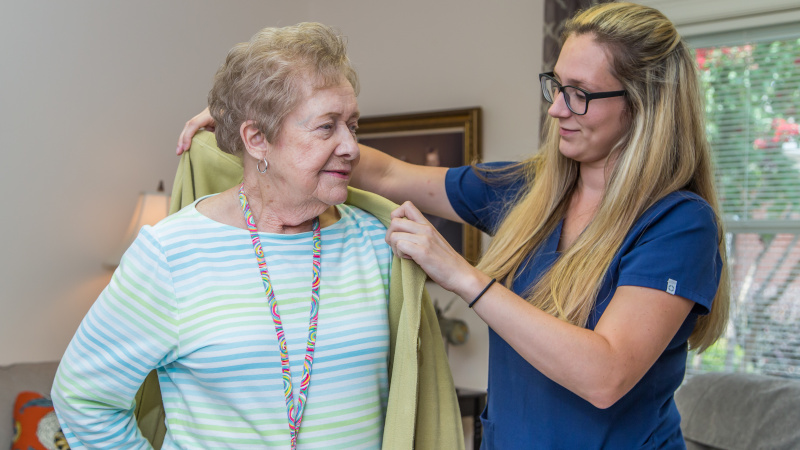 In 1971, Mrs. Lowe's son, Jim, and his wife, Ann, chose to continue Lelia Lowe's vision by purchasing the business from the three sisters and making Vienna Village their life's work. At that time, Vienna Village had space for 28 residents. Through expansions in 1976, 1985, and 2009, Vienna Village has now grown to accommodate 90 residents.
Jim and Ann Lowe have continued to live on-site and manage the day-to-day operations of the community. In the late 90s, their daughter, Heather, and her husband, Chris, joined the management team and continue the legacy of providing exceptional care to seniors that began more than 57 years ago.
Throughout the years, we have had the privilege of caring for generations of families. Many of our current residents have had aunts, uncles, siblings, cousins and even parents who lived here before them. As a family business, we know the importance of satisfying our clients today in order to continue future success in caring for seniors.