Our team at Vienna Village Assisted Living has been serving seniors for over 55 years, and in our experience, many people are initially resistant to the idea of moving to a retirement community. However, even those who were against it tend to come around once they settle in and experience the benefits of their retirement communities for themselves. In this article, we will go over a few of those benefits to help you make this change.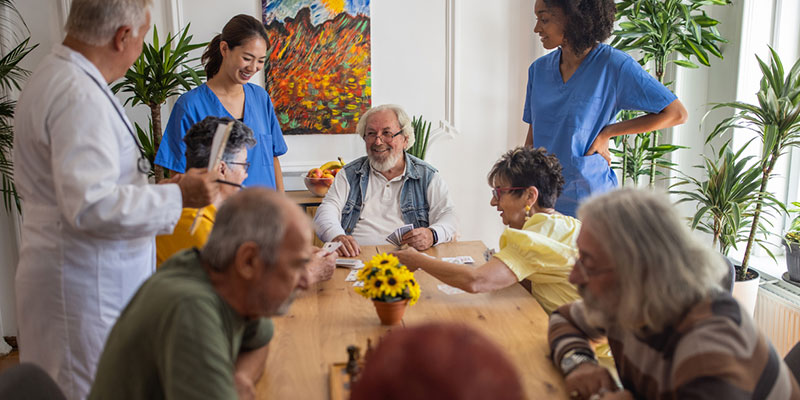 Low Maintenance- One benefit of moving into a retirement community such as ours is that you won't have to worry about taking care of your household all by yourself anymore. Our dedicated staff will be there to help you with things like lawn care and yardwork, as well as general housekeeping and even meal prep. If you have been finding it hard to keep up with housework or deal with household problems, then moving to our retirement community can remove that source of stress.
Easier Transitions- Another benefit of moving to a retirement community is that doing so can make later transitions easier. While we will do all we can do support you in living as independently as possible, we are also here to provide more intensive care should you come to need it down the line. In the meantime, you will get to make friends and form connections in our community, and you will continue to enjoy their company even if you do need a higher level of care.
Improved Social Life- As we alluded to above, a third benefit of moving to a retirement community is that it will allow you to enjoy a more active and involved social life. Not only will you get to meet other seniors, but you can also take advantage of your community's social calendar and participate in various activities.